MEET OUR STAFF:
Stephanie is the smiling face that greets you when enter Dr. Lesley's office. She is a 2007 honors graduate of RCCC with a Dental Assitant II Degree. Prior to and while obtaining her DA-II she worked as a Certified Nursing Assistant for a Skilled Nursing Facility. Occasionally when Dr. Lesley needs extra help in the back she enjoys "getting her hands wet" once again! When not in the office Stephanie enjoys spending time with her four legged "kids" Samie and LucyMae, going to the beach and swimming. Stephanie and her husband, Mark, have been married for ten years and lives in Salisbury. When asked what TV show she aspires to be on, Stephanie replied "I would love to play in the World Series of Poker Tournament in the fabulous Las Vegas! Shuffle up and deal."
________________________________________________________
Haley has enjoyed making her patients smile for the past eight years. She is a 2006 honors graduate of RCCC with a DA II Degree, she has a true gift for making patients feel at ease. Haley loves to travel and see new places. She enjoys spending time with her husband Ryan, newborn son Aiden and her dog Sheamus. When not at work, swimming, snow skiing and anything outdoors will keep her entertained. Since Haley is still a cheerleader at heart, she loves all sports but her favorite is football. Keep your eyes open the next time you are at a Carolina Panthers football game because you may run into her cheering them to a victory.
____________________________________________________________
Nicole is a graduate from Central Piedmont Community College with a degree in dental hygiene. She is very passionate about cleaning your teeth! Nicole loves to spend time with her husband, Dan, her kids, Connor and Brooke, as well as her two pugs, Jules and Oliver. Nicole and Dan love to go to sporting events and are huge fans of basketball. Their favorite team is the Cleveland Cavaliers - even without Labrone James!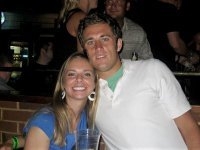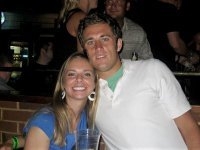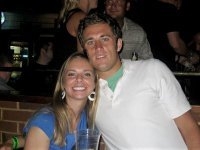 _________________________________________________________________
Tammy started her career in dentistry as a 1994 graduate of Dental Assisting from Blackhawk Technical College in Janesville, WI. She worked part time as a Dental Assistant and continued on in school graduating in 1998 from Waukesha Technical College as a Dental Hygienist. She received the "Golden Scaler" award at graduation for being elected by all of her instructors as the best clinician in her graduating class. You can be assured that with Tammy's expertise and knowledge along with her strong compassion for her patients, that you will be in the best hands possible.
In Tammy's spare time she enjoys spending time with her husband, 8 year old daughter, Piper and 3 year old son Colton. Tammy loves to travel, snowboard, excerise and attend sporting events. Tammy is a huge Big 10 fan and follows the Wisconsin Badgers. She also looks forward to Sunday football with her favorite team being the Packers. Tammy is not ashamed to admit she is a true "cheesehead!"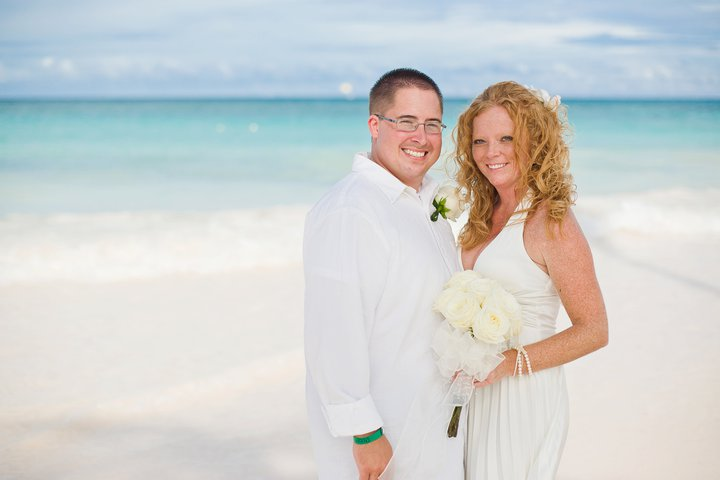 ___________________________________________________________________________
Jessica, is a 2010 graduate of Central Piedmont Community College with a degree in dental hygiene. Jessica was born and raised here in Concord where she still lives with her husband Tim, daughter Blakely and her Chocolate Lab Cecil. She will be welcoming a little boy, Barrett, in June. She is very family oriented and loves being a mom more than anything else! Jessica enjoys spending time outside riding fourwheelers at their family farm, playing at the park with her daughter and taking weekend trips to the mountains. When asked what her dream vacation would be Jessica stated, "to visit Colorado to ski or to re-vist St. Thomas to relax on the beach."
_________________________________________________________________________________
Natalie, is our smiling face at the front desk on Tuesdays and Wednesdays. Natalie's "other job" is being a mom to her kids Chandler, Kinsley, Kade and a four legged child, Ace, her white boxer. Natalie loves spending all of her spare time at the baseball field with her son, who is an excellent ball player! Natalie also enjoys going to the beach!
___________________________________________________________________________
Lindsay, is the youngest assistant in our office and has been with us for over a year. Lindsay graduated with honors from Rowan Cabarrus Community College in July 2012. We are happy to have her in our office since North Dakota is where she called home for her first 19 years. She is very active and loves working out or going for a run on a nice day. Along with being a dental assistant Lindsay is a member of the national guard and a new mommy to her daughter Taryn. We asked Lindsay what her favorite thing to do at home was and she said, "to watch The Big Bang Theory."
________________________________________________________________
Chrissy, is the newest hygieniest in our office but she has 17 years of experience. Chrissy graduated dental hygiene school from Baltimore City Community College with honors, she also has a bachlor of sciece in dental hygiene from the University of Maryland. In her free time Chissy loves to spend time with her husband and kids. Since moving from Baltimore a year and half ago, Chissy spends her free time expolering North Carolina where she enjoys spending time on Lake Norman. Chissy is a self proclaimed hygiene geek. If she could do anything with her day she would LOVE to educated patients on dental products.
________________________________________________________________________
Ashley, is the newest member of our team. She graduated from Rowan Cabarrus Community College in 2009 as a DAII. Ashley loves all things beauty, from eyelash extensions to makeup, she spends most of her weekends making others beautiful! When she isn't busy with that, she enjoys spending time with her fiance Casey. Ashley has known Casey since 5th grade and they both love growing up and living in Mt. Pleasant. In her free time she enjoys working out. Ashley currently holds the tital as the 1st place and overall class A Junior figure Champion of the Mid Alantic Class. Ashley has two fur babies, Maggie, a teacup Chihuahua that is 11 years old and Axe a lab/retriever mix that is a year old. As Ashley and Casey start their new lives together they are also excited they are expecting their first child in October.